Multiplatinum recording artist Jordin Sparks first got the nation's attention as the youngest winner of the hit TV singing competition show "American Idol" in 2007. Since her win, Sparks has written and produced Grammy-nominated albums and found an additional calling as an actress. Just last fall, she starred in the Broadway musical "Waitress."
Offstage, Sparks has become a leading advocate for people with sickle cell disease. She lost her stepsister, Bryanna, to the blood disorder last year. Since then, Sparks has brought more attention to the disease and started an open conversation with people with sickle cell disease and their loved ones. She shared her experience with NIH MedlinePlus magazine.
Tell us about your stepsister's journey with sickle cell disease.
Bryanna passed away in January of 2018. It was really hard. She was just 16 years old. She fought so hard her entire life.
But she always went through things—even when they were hard—with a smile on her face. She was just like any other kid. She loved music and fashion. She wanted to be a model. She was one of the kindest and strongest people I have ever known.
Brie's dream was to raise more awareness about sickle cell disease and to find a cure for it.
What did you know about sickle cell disease before you learned of her diagnosis?
I didn't know much. When my mom met my stepdad, I got to know Brie and then learned so much more about it.
I watched her struggle and saw how it affected her daily life. She had to miss school. Sometimes she was in the hospital for three weeks out of the month. Sometimes the pain was so bad she couldn't speak. Seeing Brie's experience, I had to get involved and use my voice to raise awareness about sickle cell disease and open the conversation.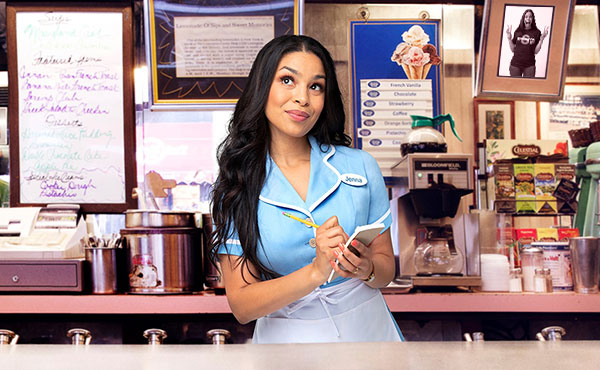 What is your message to those with sickle cell disease?
It's important for you to know that you are not alone. There are people who know and understand what you are going through.
Being able to change the narrative about sickle cell disease is incredibly important because you can't tell that someone has it just by looking at them. We need to end the stigma that can come with sickle cell disease. No one should feel alienated because they are in pain.
That is why it has been amazing to be part of the Generation S storytelling project along with the Sickle Cell Disease Association of America and Novartis.* It's important for people to come together and share their sickle cell stories.
Why is research like that supported by NIH and others so important?
Sickle cell disease is a rare disease that doesn't get enough attention. We need more research to find a cure. 
What is the latest with your career as a singer, songwriter, actress, and advocate?
I'm continuing with my music, adding more songs to the project I am working on. I was also recently onstage in the Broadway musical "Waitress." Finally, I'm working on a new Christmas-themed movie that I think Bryanna would have really loved.
I also want to continue my advocacy work with sickle cell disease to make a difference and spread awareness to help others.
 
* NIH was not involved in the creation of the project and reference to it does not constitute or imply endorsement by any federal agency.
← Blog