Agricultural Safety and Health Course for Medical and Safety Professionals
July 12, 2022

-

July 15, 2022
The Agricultural Health and Safety Course for Medical and Safety Professionals is designed to examine key health and safety issues specific to rural and agricultural workers. Experts will present course material relevant to those working in health care, public health, education, and safety professions.
Course Dates
Session A: Agricultural Health — July 12-13, 2022
Session B: Agricultural Safety and Prevention — July 14-15, 2022
Session C: Special Topics — Online modules available July 12 – Aug. 12, 2022
How to Participate in this Course
This course is offered free of charge. However, registration for each session is required. Instructions to access the course will be sent via your registration confirmation email. IMPORTANT: You will also be required to pre-register in Zoom.
Sessions A and B will be delivered live via Zoom. Session C will consist of online modules that you may complete at your own pace.
If you are taking this course as part of a requirement or certificate program with the UNMC College of Public Health, please note that you must register with the College to receive your course credit.
To receive continuing education credits, you must complete all session/course requirements by Aug. 12, 2022.
Target Audience
This course is intended for professionals who work with or have an interest in agricultural health and safety including physicians, nurses, emergency medical responders, physician assistants, health educators, advanced practice nurses, ag extension, migrant health clinicians, physical therapists, insurance specialists, veterinarians, safety professionals, and students.
---
Course Objectives
At the conclusion of this course, the participant should be better able to:
Evaluate the core elements of agricultural medicine.
Integrate the anticipation, recognition, diagnosis, treatment, and prevention of occupational and environmental illnesses and injuries within rural and agricultural communities.
Qualify to become an AgriSafe Provider in order to develop sustainable agricultural occupational health and safety delivery programs within their region.
To receive continuing education credit, you must:
Sessions A and B:
Attend selected session via Zoom in its entirety and view all online supplement modules.
Successfully complete the online post-test for each selected session — open-book, 70% accuracy.
Complete the evaluation survey for the selected session.
The deadline to complete the course requirements including post-tests and evaluations is Aug. 12, 2022.
Session C:
View all four online presentations in their entirety.
Successfully complete the online post-test — open-book, 70% accuracy.
Complete the evaluation survey.
The deadline to complete this session is Aug. 12, 2022.
---
Continuing Education Credits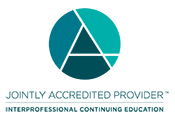 In support of improving patient care, University of Nebraska Medical Center is jointly accredited by the Accreditation Council for Continuing Medical Education (ACCME), the Accreditation Council for Pharmacy Education (ACPE), and the American Nurses Credentialing Center (ANCC), to provide continuing education for the healthcare team.
This course is approved for AMA PRA Category 1 Credit(s)™, ANCC credits, and Emergency Medical Services Continuing Education.
Register Here
Questions?